AYUNG RIVER WHITE WATER RAFTING
Best adventure between the ages of 7 – 65 years old can be safety experienced
Get wet and fun
Ayungi White Water Rafting Adventure in Ubud is the longest, the newest with various facilities in Bali. Located in Ubud with nature that still green, the amazing rafting trip and spectacular rafting trip on the Ayung River. Feel the challenge of Ubud Bali White Water Rafting Adventure with various facilities prepared to explore the famous Ayung River.
The Adventure Tour started with a pick-up at your hotel on time as pick up time schedule ,to take you explore an exchilarating white water rafting adventure , 2,5 hours on the river that covers 14 kilometers down the famous Ayung River. You will paddle over 28 rapids, The longest rafting trip.
During the trip you will see rice paddys about 300 meters, rain forest, magnificent waterfall and stone carving on the cliff and there are several stop along river, the scenery is always changing, the rafting is continously fun.
.
BEST SELLER, BEST EQUIPMENT AND 100 % GUARANTEE OF SERVICE
AYUNG RIVER WHITE WATER RAFTING PACKAGE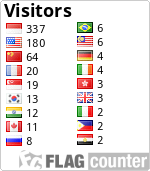 BOOK HERE
24 Hours Reservation
The Best Rafting Company at Ubud
Reasonable Price
START FROM 300K