THE PRICE

AYUNG RAFTING
OWN TRANSPORT

USD 25/IDR 300.000/pax
Minimum 2 Person

What to Bring?
Hiking shoes / sport shoes
Jacket & long pants
AYUNG RAFTING OWN TRANSPORT
An unforgettable adventure in Bali of the best rivers as the tumble out of the tropical mountains Bali Rafting Ayung River, offers visitors several exciting and the best river rafting trips in Bali.
The Ayung River located near Ubud Village, the river has lovely scenery surrounding, jungle scenery and beautiful waterfall. Long the way you will see some nice rice terraces. The river length is 12 km and you will pass through of type of II and III rapid class.
Arrive to start point with own driver will serve with welcome drink (tea or coffee) than regestrations form that you should fill up and insurance letter. We give to you all the equipment needed as life jacket, helmet and paddle. We provide water proof bag for your camera or valuable item that carry by your rafting guide.
Our guides are friendly, well trained. They have a good knowledge of the river area, in which they were born. They will be happy to answer any question and share with you information about this region, the nature, the traditions…
Before start to rafting we will give to you briefing by your own rafting guide about the river, instructions code and emergency procedure of rafting standart. Our raft capacities are 1 professional guide rafting and 6 guests rafter. No more than 7 people on 1 raft.
After approximately 2 hours rafting trip as an experience in the heart of natural Bali you will be reached the finish point and the restaurant are waiting for you to satisfied your hunger. The restaurant will offer you delicious buffet lunch and you can have it as much as you want. And we provide shower and changing area at restaurant location that for our guests.
We can tailor make your adventure for you, your family or your whole group.
THE PRICE AYUNG RAFTING OWN TRANSPORT
USD 25/pax or IDR 300.000/pax
Minimum 2 Person
Itenerary
09.30 am : Arrival at starting point, welcome drink, regestration and payment.
10.00 am : Introduction and safety procedure briefing by our professional rafting guide
10.30 am : Rafting trip starting for 2 hours
12.30 pm : Finish Rafting, shower and lunch at restaurant.
01.30 pm : Continue your trip with your own driver
What include?
Tea or coffee on arrival
Rafting equipment safety approve
Profesional Rafting guide
Shower facilities and fresh towel
Toilet and changing room
Buffet lunch
Coverage Insurance USD 50.000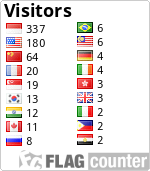 BOOK HERE
24 Hours Reservation
The Best Rafting Company at Ubud
Reasonable Price
START FROM 300K